"I don't even know how to describe it. It's like half their yard,'' she said. "I've seen trees uprooted, but I've never seen such a big one."
Superior Tree Services removed the damaged, smaller trees on Agulla's property first and is now tackling the main trunk of the oak, which measures about 3 feet around.
Superior owner Nolan Millar said the tree, which was 82 years old, is one of the larger trees his company has been working on this week. He's been swamped with calls and is also doing work for the Nebraska Humane Society and Fontenelle Forest.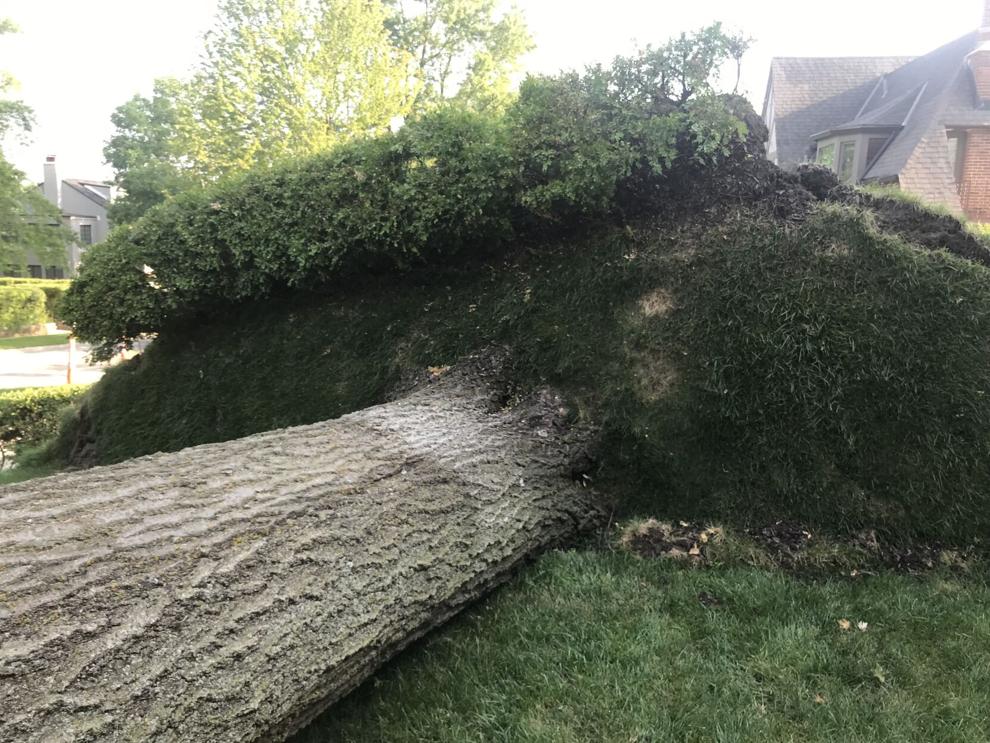 "This is an oak tree and oak trees are notorious for being extremely durable. They are so strong and just a breed of their own," he said. "The fact that this one blew over was real surprising. The driveway was completely unfazed, which was real surprising."
Millar said the roots of a tree can sometimes stretch three times as wide as the tree's canopy. He said this one fell because it had an insufficient root system.
Agulla said it's going to cost between $6,000 and $10,000 to clean up the trees and repair a flattened retaining wall.
He's thankful that the massive oak didn't drop on the house where he and wife, Adrianne, and their three children have lived for 15 years.
Read Also :