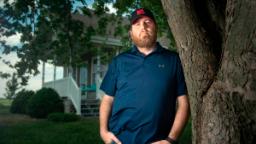 The state only sequences a fraction of its positive COVID-19 tests, however, so there are likely many more variant cases. The Centers for Disease Control and Prevention has estimated that the Delta variant already makes up 20% of cases in the U.S.
Lancaster County has reported 10 cases of the variant and Douglas County eight as of Thursday. Of the Douglas County cases, six people were unvaccinated and two of those were hospitalized. Two people who were vaccinated got mild cases of COVID-19 and did not require hospitalizations.
The good news so far is that vaccines, especially the two-shot versions from Pfizer and Moderna, appear to work well against variant strains of COVID-19, including the Delta variant.
Dr. Renuga Vivekanandan, chief of infectious diseases at CHI Health-Creighton, said people who are not vaccinated are at "high risk" of getting COVID-19, especially the Delta variant.
But for those who have been vaccinated, "there's a small chance you'll get it, but it will be milder," she said Tuesday in a call with news media.
Only about 0.1% of vaccinated people have been infected with COVID-19, and the percentage of severe cases resulting in hospitalization and/or death is infinitesimally small, just 0.000026%, according to the CDC.
Nebraska is solidly in the middle of the pack among states with about 51% of residents having gotten at least one vaccine shot and 47% having been fully vaccinated.
Read Also :