A Russian merchant ship loaded with grain stolen in Ukraine has been turned away from at least one Mediterranean port and is now in the Syrian port of Latakia, according to shipping sources and Ukrainian officials.
CNN has identified the ship as the bulk carrier Matros Pozynich.
On April 27, the ship anchored off the coast of Crimea and turned off its transponder. The next day, according to photos and satellite images, it was seen in the port of Sevastopol, Crimea's main port.
According to open-source research and Ukrainian officials, the Matros Pozynich is one of three ships involved in the stolen grain trade.
Crimea, annexed by Russia in 2014, produces little wheat due to a lack of irrigation. But Ukraine's northern regions, occupied by Russian forces since early March, produce millions of tons of grain every year. Ukrainian officials say thousands of tons are now being trucked to Crimea.
Kateryna Yaresko, a journalist with the SeaKrime project of Ukrainian online publication Myrotvorets, told CNN the project found a sharp increase in grain exports from Sevastopol to about 100,000 tons in both March and April.
From Sevastopol, the Matros Pozynich crossed the Bosphorus Strait and headed for the Egyptian port of Alexandria, according to satellite imagery and tracking data verified by CNN. It was loaded with nearly 30,000 tons of Ukrainian wheat, according to Ukrainian officials.
But the Ukrainians were one step ahead. Officials say Egypt was warned the grain was being stolen and the shipment was turned away. The Matros Pozynich steamed towards the Lebanese capital Beirut with the same result. The ship turned off its transponder again on May 5, but images from Tankertrackers.com and Maxar Technologies show it has traveled to the Syrian port of Latakia.
The Ukrainian Defense Ministry estimates that at least 400,000 tons of grain have been stolen and taken out of Ukraine since the Russian invasion.
Read more here: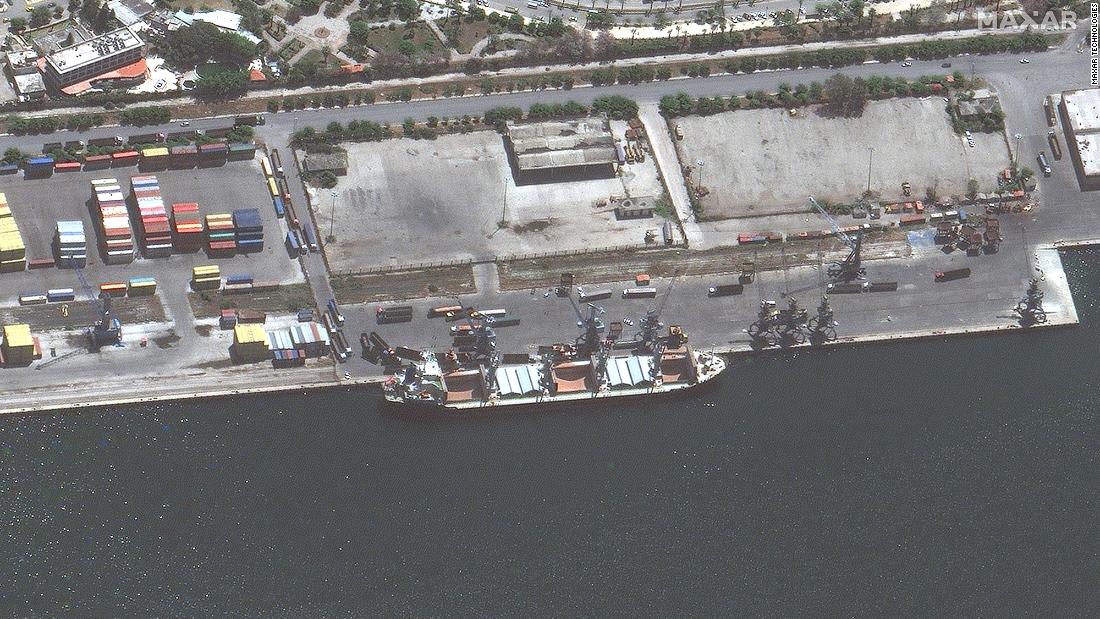 Read Also :