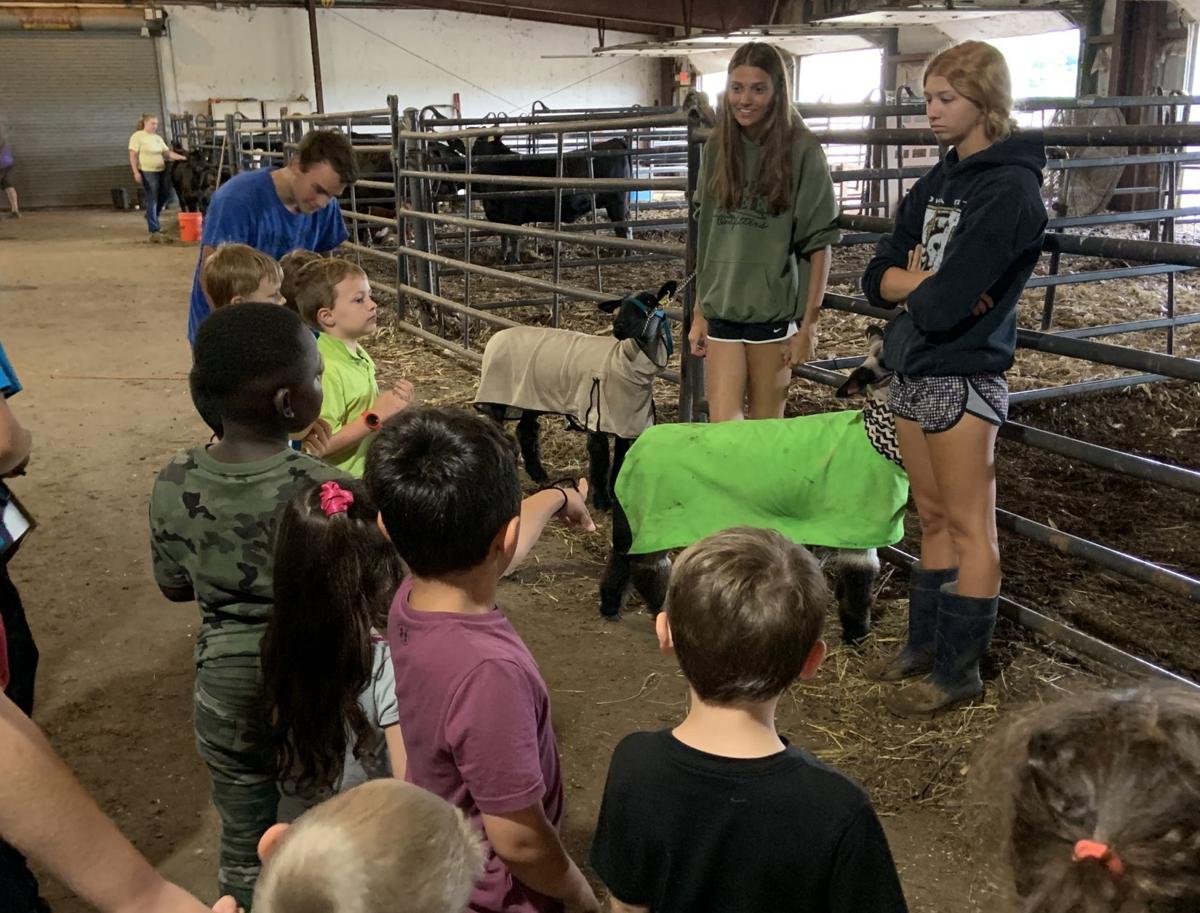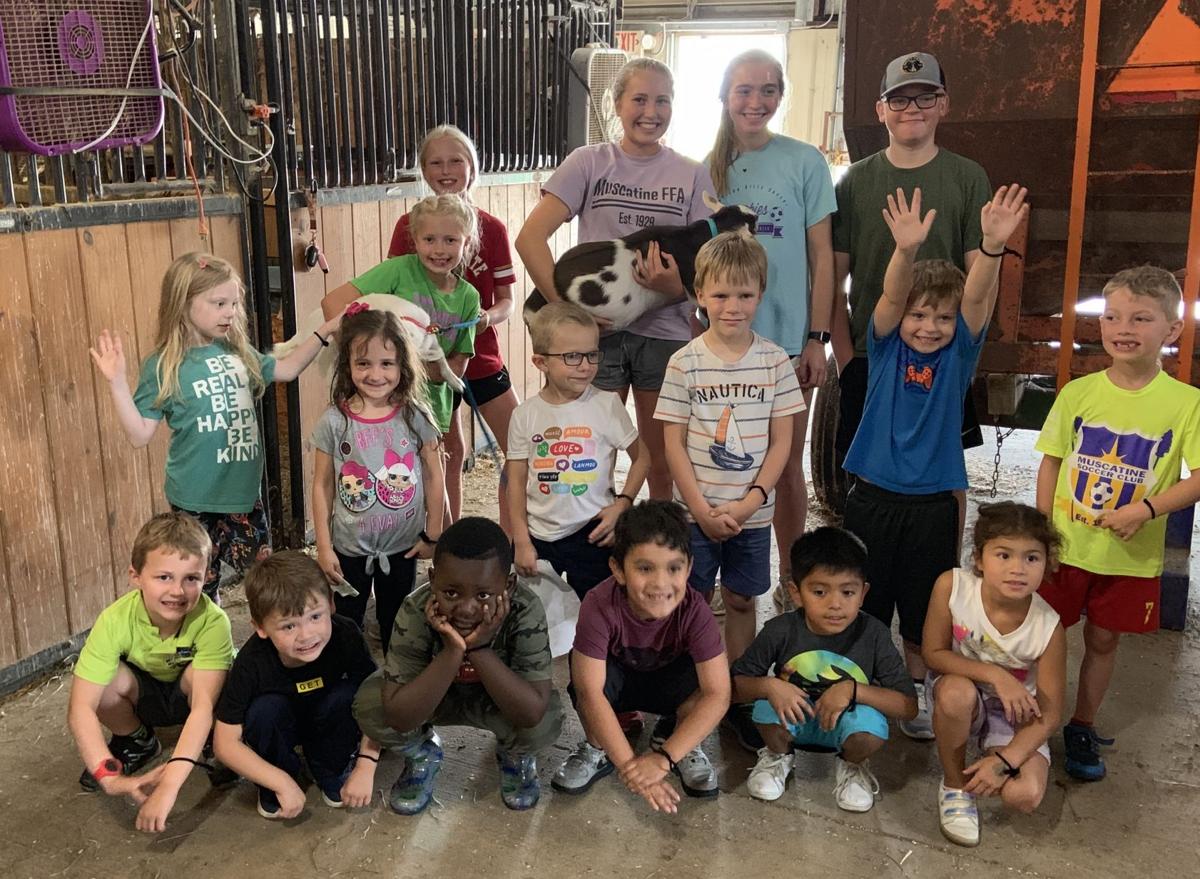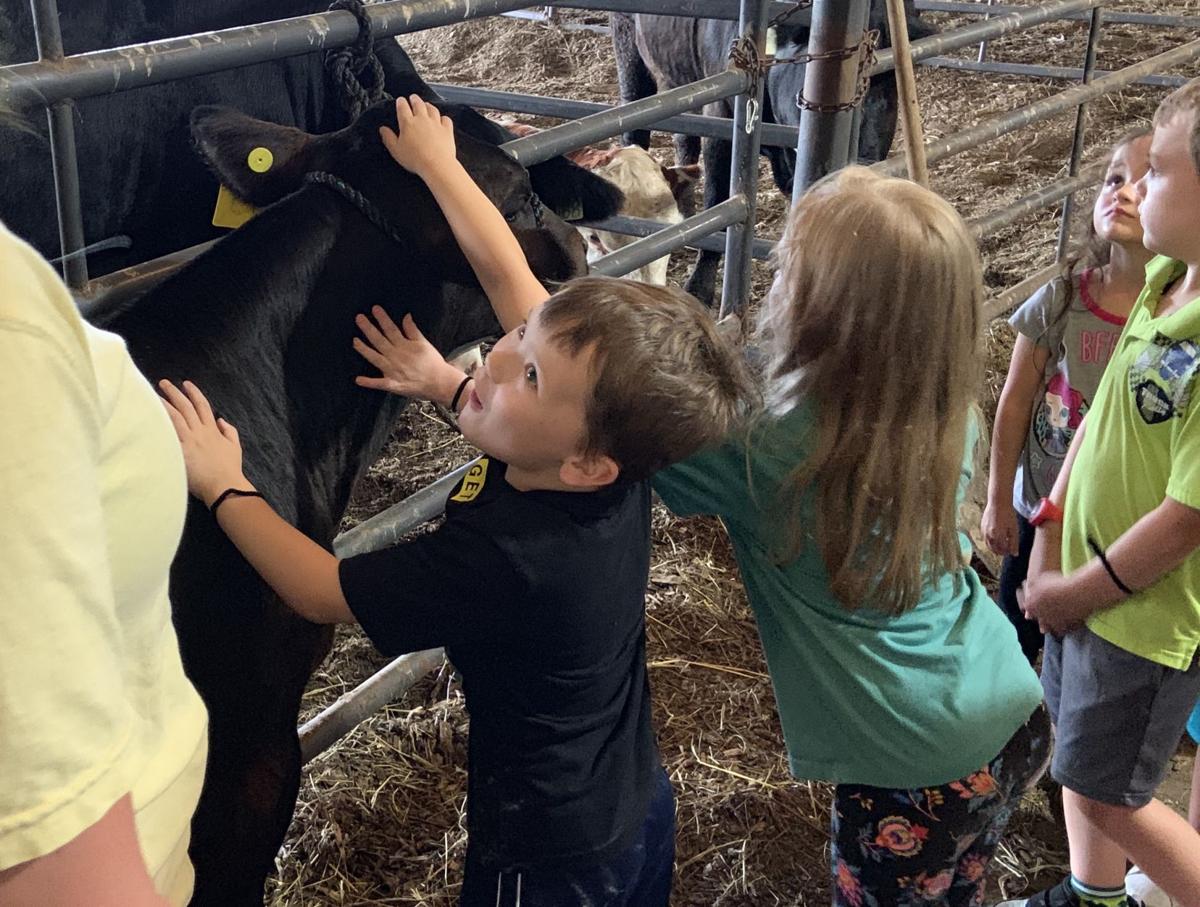 MUSCATINE — The sheep, cows, goats and other animals from the Agriculture Center received a few extra visitors this week, thanks to the Elementary School SPARK (Summer Program for the Arts, Recreation & Knowledge) program.
On Tuesday and Thursday of this week, the Ag. Center and the Muscatine FFA Chapter welcomed two groups from the afternoon kindergarten enrichment classes. The children learned about various animals up close.
"Here, we put on different demonstrations for the kids, and then we walk them around and they get to learn about different livestock," Grant Van Nice, current president of the Muscatine FFA Chapter, said.
This included a brief encounter with some baby goats, a lesson on sheep and cows, a demonstration on how to ride a horse, and even a chance to say hello to a chinchilla. Both the Tuesday and Thursday groups ended their day at the Ag. Center with a fun hayrack ride around the facility.
"They get to see and interact with the animals, and it's just a really fun and interactive experience for the kids," Van Nice said.
Emily Puck, who teaches both third grade and kindergarten in the SPARK program, already had plenty of experience with farm animals as someone who has taught on a farm and was in 4-H. She was thrilled to see her students have the chance to learn in such a memorable way.
Read Also :