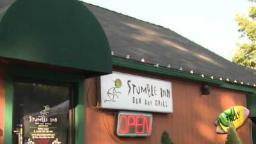 She had meals brought in, but they had to come in at different times to eat. She also did a lot of educational programs.
Faust agreed that COVID affected the care of hospice patients greatly. There's nothing more comforting than a hug or holding someone's hand, she said.
Wearing full gear – head covering, masks, shield, goggles, gowns, etc. – made it a lot more challenging to provide comfort.
Just wearing masks makes it harder for the patient to hear you when you speak to them.
"Trying to comfort someone while maintaining a 6-foot distance," or holding someone's hand while wearing a glove creates a barrier between you, Faust said.
It's difficult to "smize," or smile with your eyes, but she learned to do it.
"You have to dig a little deeper and ask God to help them to be able to see your heart and know that you are sincerely with them on this journey," she said.
Hospice – a different field of care
Hospice workers are specially trained in palliative care. Not everybody can do it. It's based on life experiences. A hospice worker has to be both spiritually and emotionally competent.
"It takes a special type personality … empathy, and humility – where you have compassion for a person who is vulnerable," White said.
Read Also :